About Banner Housing
About Banner Housing
Banner Housing Association is a voluntary social housing provider. We provide housing within county Clare for people with intellectual and physical disabilities. We were initially founded by the Brothers of Charity Services, Clare in 2002 as a means of providing service users with a choice of living independently within their own community.
Since 2002 we have become an independent charity in our own right and work closely with Clare County Council and the Department of the Environment to access funding for social housing. Banner Housing Association is also a registered member of the Irish Council for Social Housing (ICSH).
From then Banner housing has grown from strength to strength supporting our tenants with disabilities and ensuring their accommodation needs are met while also supporting staff members.
Mission Statement
Our Vision
"The vision of the Banner Housing Association is of a society in which people with an intellectual disability have a right of access to housing which is appropriate to their needs both physical and social, with security of tenure in a location of their choosing."
Banner Housings Collective goals
We aim to provide sufficient new high standard housing is available to meet the anticipated housing needs of those with an ID on the Local Authority housing waiting list who receive support from BOCI.
The quality of the existing housing will be maintained and improved to meet the most up-to-date standards for sustainable and low-carbon housing and the needs of our tenants
Quality service will be provided which is responsive in a timely manner to the housing needs of our tenants
Adequate resources are available to enable the effective and efficient pursuit of the other goals of this strategy
Banner Housings profile of the organisation will be protected and enhanced particularly amongst our key stakeholders
Legal Status
Tuath's meaning
Legal Status
Tuath Housing Association is a not-for-profit company, limited by guarantee, and an approved voluntary housing association. Tuath Housing is governed by its Constitution, and is run by a Board of Directors, comprised of volunteers from professional backgrounds in design and construction, property, risk, law and finance etc. Board members donate their services and time for free. Tuath Housing was initially established in the Republic in 2000 and is a member of the Irish Council for Social Housing and the Housing Alliance. Tuath has charitable status, is regulated by the Approved Housing Bodies Regulatory Authority and does not solicit or receive charitable donations from the public or businesses.
Tuath's meaning
In Old Irish culture the basic unit of identity was the local region, or Tuath. It is a word of adaptable meaning that has been translated variously throughout the history of the language as people, tribe, or clan, as well as place or territory and perhaps most aptly, community. Tuath's name, in all its various interpretations, reflects the organisations core values and evolving status as an organisation that adapts to the needs of those who require safe, secure and affordable accommodation
Board of Directors
Bernadette Kinsella
-Chairperson
Eamon Finn
Vice – Chair
Mike Quaid
Treasurer
Rena Niland
-Member
Tom Carey
-Member
Meet our Board
Bernadette Kinsella
Bernadette joined the Board of BHA in 2015 and has held the role of Chairperson since. She worked in Town and County Local Government for over thirty seven years and last held the position of Director of Services with responsibility for Housing, Social, Cultural & Emergency Services with Clare County Council. During the course of her career Bernadette has represented her community at county regional and national level. She currently represents her community at Clare Local Development Company (CLDC) and is also a Board Member of Clare Haven Services (CHS)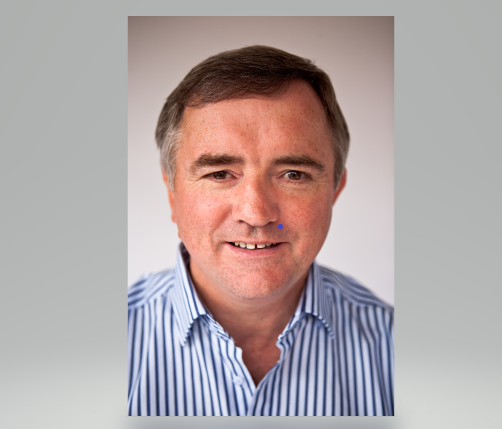 Eamon Finn Eamon Finn was a founder member of Banner Housing Association. Until recently, Eamon was a Regional Manager with the Brothers of Charity Services Ireland, Clare region. The role involved supporting people with an intellectual disability to live full and valued lives within their community. Eamon is motivated to meet the individual physical housing needs of people with an intellectual disability. In addition, he is passionate about providing people with the opportunity to have a place that they can call home, to have a say in who they share their home with and to live in a community of their choice. Eamon believes that Banner Housing Association can deliver life time housing choices for people. Eamon has studied nursing, health services management, social housing management and development.Mike Quaid
Mike Quaid is the Financial Controller of Ohshima Ireland Limited, based in Shannon. Mike trained with PWC as a Chartered Accountant and is a Fellow of Chartered Accountants Ireland. He has significant commercial, business and financial experience having worked within organisations of various sizes and across a number of industries (ICT, FS, Retail, FMCG, and Manufacturing). Mike joined the BHA board in 2019.

Rena NilandRena Niland is a board member of Banner Housing association (BHA) since 2020. She holds the position of Regional manager within the Brothers of Charity Services Ireland- Clare regions. Based in Ennis, she supports people with a disabilities within the Ennis region across residential, day, respite and outreach services. Her role involves managing the services while also ensuring those persons who avail of the Brothers of Charity services are supported to live full and valued lives as members of their local community. Her main goal is to assist those supported by the service and for those individuals to have the same experiences and choices as everyone else in society. Her role as a Regional Manager in disability services blends very well with her membership of the board of BHA as it allows her to be part of, and support persons with a disability to have their own home while living full and independent lives within their community.
Tom CareyTom Carey is a Chartered Civil Engineer and a Fellow of Engineers Ireland. He has extensive experience in the fields of civil engineering and construction. For 12 years prior to his retirement, he was Clare County Engineer. In this role, he oversaw very many infrastructural projects from concept stage through to design and construction. His brief also included management of the Council's engineering services in roads, environment, water, wastewater and housing.

Housing Manager
Feargus Ahern
Feargus Ahern joined Banner Housing Association in 2022. He has been within the Construction Industry for nearly 20 years and has both a technical and business development background. He has international experience having worked in Ireland, Australia and Canada. Feargus's on site experience and Project Management skillsets are key to Banner Housings future developments and continuous growth. He holds a Masters in Project and Programme Management, a BSc in Technology Management and has also completed his PMP certification.
OUR NEWS
Recent news and media coverage from Banner Housing